A reas of Practice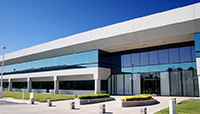 Commercial Real Estate

Whether representing the buyer or seller of a small apartment complex or a multi-unit real estate development, there is one fact that remains constant, the need for a quick turn around and due diligence. We keep these factors in mind in all real estate matters we handle. Through our extensive experience and understanding of our clients' needs and objectives, we can creatively structure transactions and find solutions to our clients' legal problems in the real estate arena. Due to our knowledge and expertise in financing, business law and litigation, we can cost-effectively consummate real estate transactions, while ensuring that our clients are thoroughly advised of their legal options. We will make sure you are aware of various options available in relation to a particular contract, leases, joint venture or refinancing. Our constant goal and purpose is to help our clients make informed choices.

We welcome the opportunity to discuss our qualifications to represent you. Contact us today.