A reas of Practice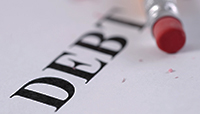 Debt Collections

We have been working on behalf of creditors and small businesses for years. We successfully litigate debt collection matters throughout New Jersey and the New York City metropolitan area. In consumer debt cases, the firm always acts in accordance with the Federal Fair Debt Collections Practices Act, and any similar local laws.

We know all about the commercial collection laws and have the experience and resources to efficiently and effectively collect accounts that are due and owing. In-house receivables managers and outside collection agencies can do nothing more than send a series of increasingly threatening demand or collection letters to delinquent customers. Generally this will not convince an experienced deadbeat to pay up. Our law office provides a detail and personalized hands-on approach to every debtor account no matter what the dollar value is. Our ultimate goal is to ensure a positive result and we will work tirelessly to ensure that every dollar amount of your judgment is collected. Our support staff regularly and systematically conducts debtor asset searches to continuously monitor our judgment debtors to ensure we collect!

We handle our collection cases on either a mixed fee or a contingent fee basis in all local jurisdictions in New York and New Jersey. In a mixed fee situation, our hourly rate is substantially reduced, as is the contingent portion of the recovery. Where a contingent fee is applied the fee is one-third of all sums we are actually successful in collecting for our clients. Court costs, sheriffs' fees and process server fees are billed separately and are not on a contingent basis.

If you need legal representation in a civil lawsuit, contact us for a free consultation. Our staff will be happy to put their experience to work for you today.